I have to admit, my much preferred ribs are backs done in my smoker.
I hate winter so rarely if ever smoke outdoors between November and April. Having said that, I do get rib urges during these "off months". I usually use my Instant Pot as I can do a 3-4 lb rack in about an hour--15 min to come to pressure, cook for 14 minutes and natural release for about 30 minutes.
Under the broiler to get some colour, some sauce applied and 5 min later, chow.
I found this recipe the other day and as it had a lot of spices I like, well it was time to try it.
The only alterations made were:
1)used honey instead of apple jelly and
2)added 3/4t sambal oelek instead of tabasco
Got 2 2.5lb fresh backs (one pkg), prepared and applied the rub and let it sit for about 4 hr.
Well, they turned out so good: if my smoked ribs are a 10, these were 9.5 (only missing the smoke). I try not to use liquid smoke but will on occasion. Not today though.
So without further ado, here they are after some caramelizing of the sauce under the broiler
and then plated with some slaw and additional dipping sauce. Cold 🍺 was used to wash this mess down 😉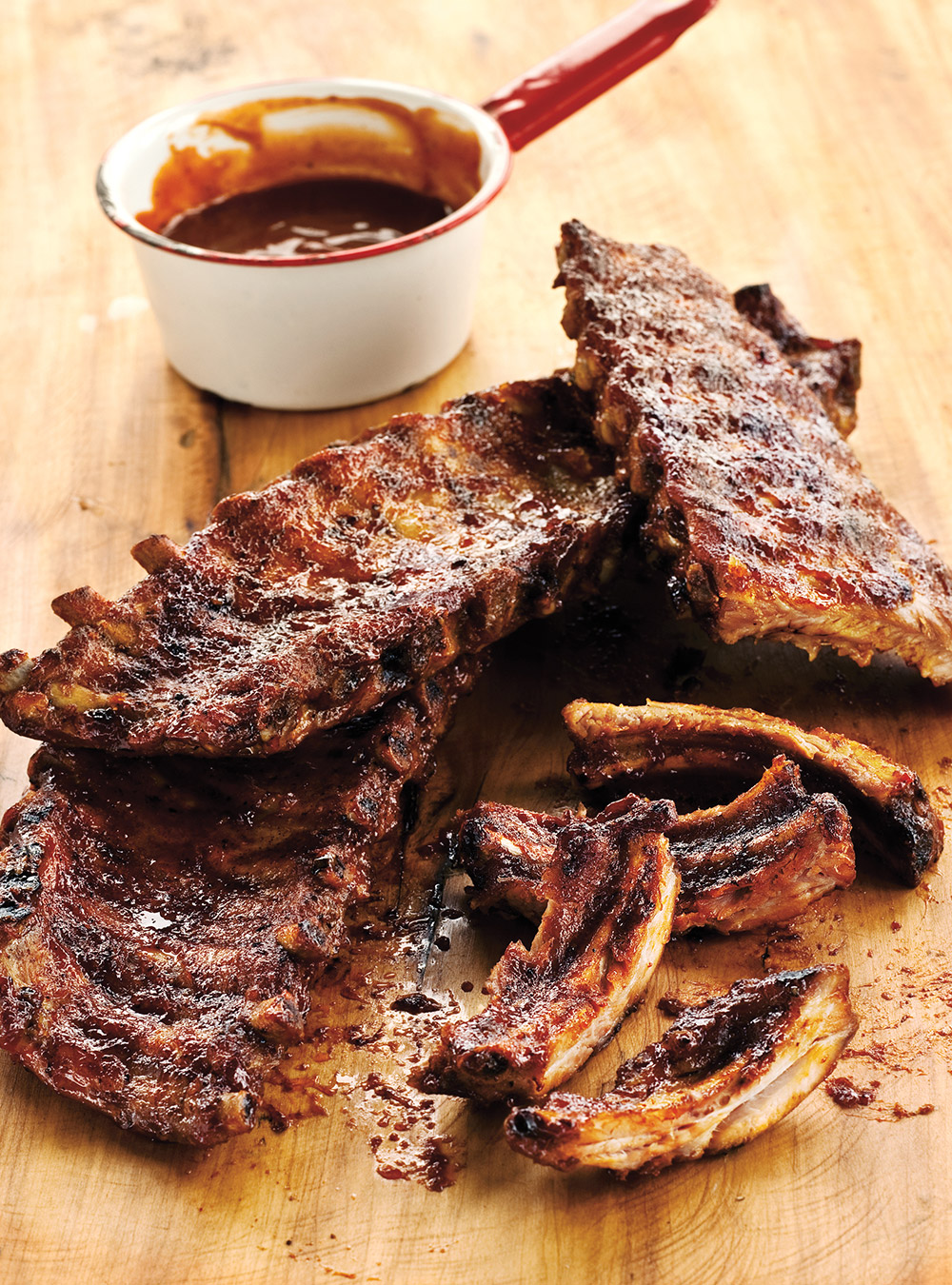 These bbq ribs are a summer essential, and are our best-ever recipe!
www.ricardocuisine.com