Discussion Starter
·
#1
·
This area seems to be the place to post this link so:
I love spicy. Period.
Not on all things but a lot. Dipping pizza in inferno-style buffalo wing sauce (not that wimpy jalapeno/cheddar dipping sauce some takeouts sell), spicy potato chips. Sriracha on omelets. You get the picture.
So, every Thursday a local Kelsey's has half price wings. They offer what, 5-6 varieties of sauce, with "hot" being the hottest (and I use that term loosely).
I"ll go in and ask for "the hottest you've got" and the waitress confided in me that "the chef has a special sauce he makes" (for people like me I'm thinking).
Ok, lets have it.
Long story short--it's spicier than their "hot" version but not by much. Still, it's enjoyable.
Took a long time getting to the point of this thread but we're here 😁
After clicking the link and reading the story, I'm going to re-think my path to "the hottest you've got" type of request. Don't know till you try though.
And without further ado, have a laugh all you chili heads out there. I sure did
Some of our posts are so unique and extraordinary that no category from our list can define them. These are the posts that cover the most unexpected topics, and if you're searching for something completely different, you've come to the right place.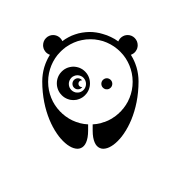 www.boredpanda.com